Solutions
Delivering better network performance to a jittery network near you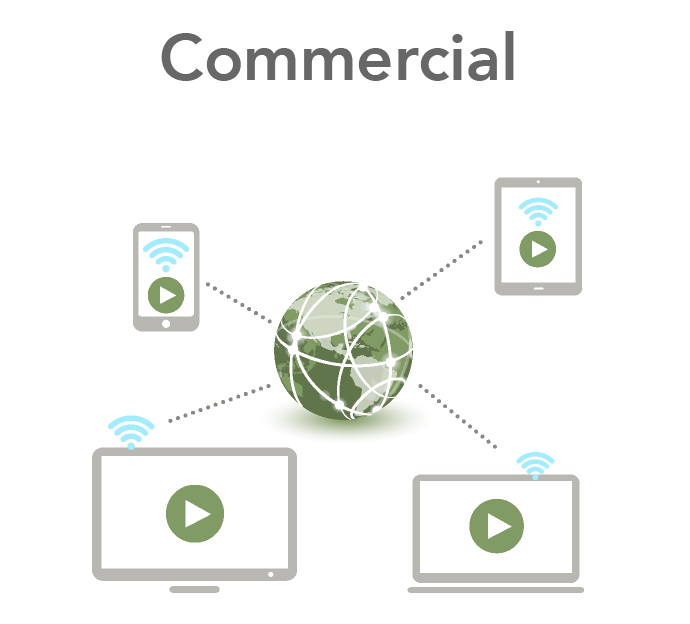 Commercial
Do your employees and visitors complain about slow Wi-Fi?
Does your throughput rate drop as more devices get on the Wi-Fi network?
Are you utilizing all of your network's available bandwidth?
Is the shift from desktop computers to wireless laptops, tablets and smartphones straining your wireless network?
Problem
Wi-Fi connections can drop during times of heavy network utilization such as large events or software roll-outs.
Wi-Fi connections can drop occasionally on devices located near the edge of the network's wireless signal range.
Data consumption over wireless will continue to grow with the popularity of cloud applications on tablets and laptops.
Poor Wi-Fi makes employees less productive and it gives customers a bad first impression.
Solution
WarpTCP™ is a simple and cost effective solution that optimizes existing network performance and efficiency.
WarpTCP™ technology improves bandwidth utilization. 
WarpTCP™ reduces jitter and increases number of simultaneous devices on wireless networks.
WarpTCP™ improves end user experience with faster uploads/downloads.
Commercial Use Case Summary
Commercial network infrastructure is an essential component of any business operation that must be able to keep up with wireless technology trends. Customers and employees are using more and more data as all content moves to the cloud. Badu Networks' solutions offer improved efficiency on commercial networks, resulting in higher productivity and better end user experience.
Badu Networks Products
WarpTCP™ technology is a single-ended solution that can be deployed as a software module, virtual appliance or physical appliance. Learn more about the Badu Networks products suitable for commercial businesses.
WarpGateway™ Branch Office Appliance
Sign up for a free hands-on demo today