A Breakthrough White-Label App that Securely Combines, Optimizes and Transitions Between Subscribers' Mobile and Wi-Fi Connections, Reducing Operating Costs by up to 40%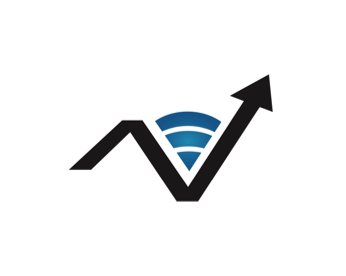 Next Generation Optimization Eliminates Wasted Bandwidth, Boosting Throughput 2-10x
Today's streaming applications, cloud environments and wireless networks increasingly generate jitter – now the leading cause of throughput collapse.  Videos randomly pause, applications stall and connections drop, even when plenty of bandwidth is available. For MVNOs this means that in addition to delivering a poor user experience, a large percentage of their already limited and expensive MNO bandwidth is wasted.
MVNO Edge leverages WarpEngine-X™, the only patented back-end optimization solution capable of eliminating jitter-induced throughput collapse for all types of traffic – encrypted, unencrypted and compressed. Bandwidth previously lost to jitter-induced throughput collapse is recaptured, giving MVNOs 2x – 10x or greater improvements in throughput during peak usage times. Dedicated WarpEngine-X™ servers are deployed at our data centers to deliver these impressive results with unmatched scalability, supporting network traffic speeds of more than 1 Tb per second, with over 10 million simultaneous sessions and 50,000 new sessions per second.
Channel Bonding Combines, Optimizes and Transitions Between Mobile and Wi-Fi Connections Without Packet Loss or Performance Degradation – Customer Satisfaction Goes Up and Support Calls Go Down
Channel bonding is the go-to solution for MVNOs that want to keep costs down by offloading as much traffic as possible from LTE to Wi-Fi. At an average LTE bandwidth cost of $4GB/user/month the incentive is strong. But the reality is mobile network environments are crowded with Wi-Fi hotspots, LTE dead zones, constant switching between LTE and Wi-Fi, and from one Wi-Fi network to another. MVNO Edge hides these transitions and eliminates packet loss, as it combines and optimizes the bandwidth of your subscribers' available connections. Your subscribers have the experience of always being on a single, high-performing wireless network everywhere they go. Customer satisfaction goes way up, support calls go way down.
Wireless networks are also frequently subject to RF interference, fading and channel access conflict, creating jitter that can lead to throughput collapse over the entire network path between the user's mobile device and the application server, not just the wireless segment. This can cancel out much of the anticipated cost-savings from Wi-Fi offloading. Only MVNO Edge overcomes this by combining back-end optimization with its application on the user's mobile device. MVNOs get the full cost-savings benefit of Wi-Fi offloading with the best possible user experience.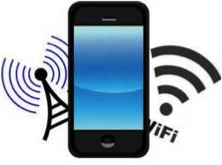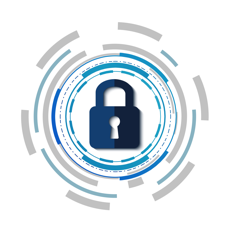 The Ultimate Security Solution for both the Subscriber's Mobile Device and the MVNO's Network
MVNO Edge uses the latest VPN encryption technologies, and ensures that payload data, including tunneling headers, are hidden from public view. In the MVNO's core network, MVNO Edge's next generation optimization uses an algorithmic approach, instead of the deduping and compression techniques competing solutions rely on that do nothing to address jitter-induced throughput collapse, and compromise security and performance by requiring payload access.
The Lowest Possible Mobile Device Power Consumption
In head-to-head tests against apps that combine VPN features with channel bonding, MVNO Edge demonstrated the lowest mobile device battery consumption – nearly 50% less than the closest competitor. Subscribers will turn off an app that drains their battery, preventing MVNOs from taking advantage of the massive cost-savings made possible by Wi-Fi offloading.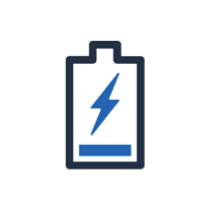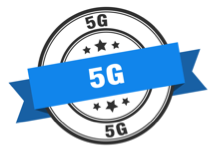 Future-Proofs MVNOs for 5G
The rollout of 5G will result in constant 5G to Wi-Fi transitions as in-building Wi-Fi becomes the fallback for blocked high-frequency short range 5G signals that can't penetrate building walls and energy efficient windows. Another important factor is that during the transition to 5G, LTE will serve as the backup network for 5G – just as 3G has for 4G, requiring frequent switching between them.
In addition, 5G networks will require at least 10 times the number of cells due to shorter signal ranges and higher frequencies, making jitter due to fading and RF interference an even greater factor. MVNO Edge's back-end optimization that eliminates jitter-induced throughput collapse, combined with its mobile device application's seamless, secure transition between wireless networks will be even more critical for MVNOs as they prepare for 5G.