Solutions
Delivering better network performance to a jittery network near you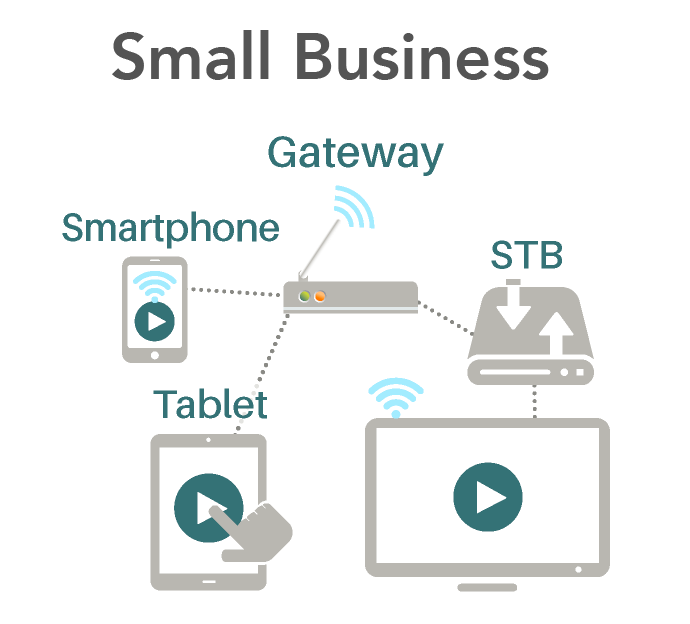 Small Business
Do your customers complain about slow Wi-Fi?
Does your throughput rate drop as more devices get on the Wi-Fi network?
Do you experience wireless lag during peak usage?
Are you dreading having to increase your monthly internet bill for more bandwidth?
Problem
Wi-Fi connections can drop during times of heavy network utilization such as a lunchtime rush or unexpected groups.
Wi-Fi connections can drop occasionally on devices located near the edge of the network's wireless signal range.
Video consumption over wireless will continue to grow with every new tablet and smartphone.
4K video will further increase demand on wireless network bandwidth and robustness.
Solution
WarpTCP™ is a simple and cost effective solution that optimizes existing network performance and efficiency.
WarpTCP™ technology improves bandwidth utilization.
WarpTCP™ reduces jitter and increases number of simultaneous devices on wireless networks.
WarpTCP™ improves end user experience with faster uploads/downloads.
Small Business Use Case Summary
Customers are using more and more data as all content moves to the cloud. People are glued to their screens, streaming videos and checking Facebook. As phone screen resolution increases and speeds go up, customers have a lower and lower tolerance for slow or spotty Wi-Fi. Nowadays, the quality of your Wi-Fi can make or break your Yelp review. Badu Networks' products enable consumers to improve the efficiency of their networks resulting in a much more robust user experience.
Badu Networks Products
WarpTCP™ technology is a single-ended solution that can be deployed as a physical appliance. Learn more about the Badu Networks products suitable for small businesses.
WarpGateway™ Appliance
Sign up for a free hands-on demo today